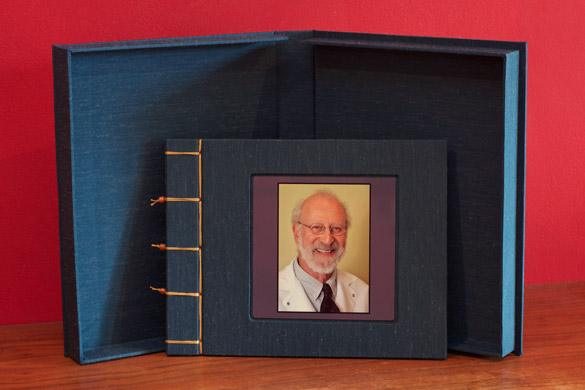 Commissioned Mixed Media Artist's Book with Presentation Box to honor the retirement of Dr. Gerald Hass.  May 2014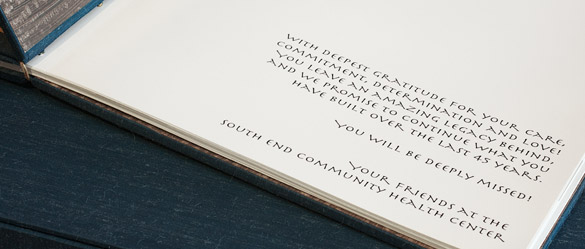 Personal thank you notes were photo-montaged together with photography from patients, co-workers and healthcare individuals from his 45+ year career as a pediatrician at Boston's South End Community Health Center.  It was a true pleasure to work on this tribute gift.  I enjoyed scanning and repairing the old photographs, as well as reading all the well-wishes from patients, especially the moms.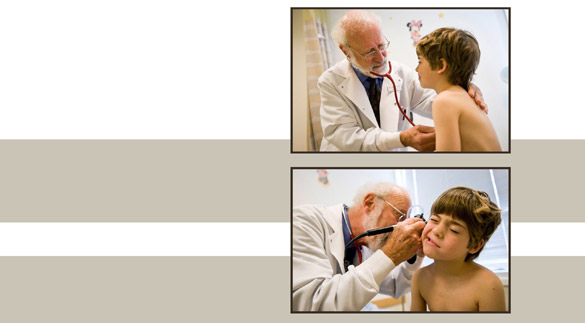 So many great memories of this wonderful, beloved doctor.  Seeing his pride at the presentation gala was a real treat, and knowing his personal interest in handmade books made me feel so appreciated.  A memorable night, a memorable healer.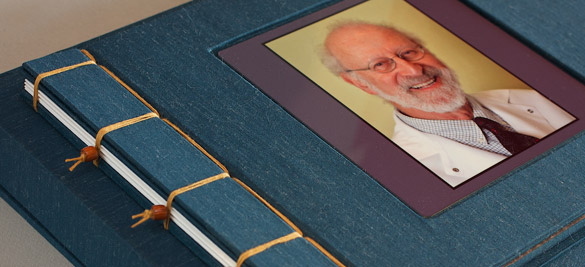 Box:  Clamshell
Bind:  Japanese Puncture/Stab
Tread:  Chestnut Brown, French Linen
Book Cloth:  Blue Mohair, Japanese Silk/Rayon
Liner:  Brown, Textile Abstract, Monotypes, Paste Paper in Acrylic
Cover:  Color Photograph on Aluminum in Recessed Window
9-1/2  x  12-1/2 inches, 1-1/2 in. depth
Commissioned books are custom-designed, unique creations that can contain original art, writings, photography, and other personal ephemera.  Excellent for weddings, baby or senior portraits, anniversaries, and memorials.  Please contact Cristina to discuss your specific needs.
[contact-form-7 404 "Not Found"]