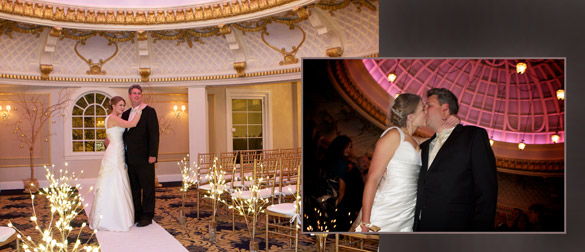 Pink Uplights are this year's wedding trend for receptions.  Highlighting a table centerpiece, spilling up and onto the ceiling, adding a colorful splash to architectural details and dance floors… uplighting has become a fresh way to add visual excitement to a wedding.
This dramatic effect can really change the look of a location.  If possible, ask for a test run.   It's important to see an accurate display at the same time of day as the day of the wedding.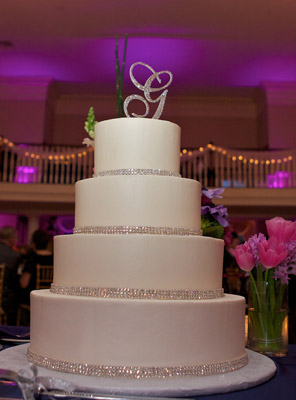 These lights will be more effective at night, indoors or with a darker environment. The lighting rehearsal should include all the available color options.  Custom color choices may be available to match or complement your wedding color palette.
The majority of the weddings I photograph are evening affairs.  That's a perfect place for the uplights to make a big impact.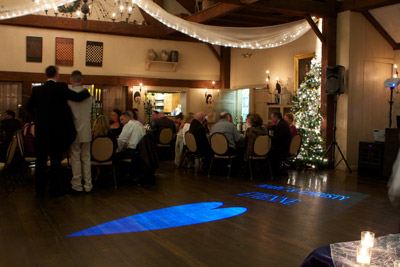 Turn your reception into a nightclub experience, customize some signage with projected light, and dine under spotlights with your sweetheart table on stage.  I love the effects of today's digital light display systems. The possibilities are amazing.  Changing colors, synchronized to music, completely customized…make it dinner and a show!