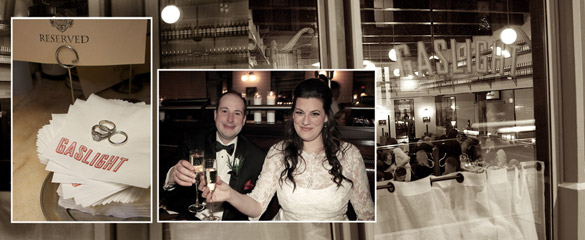 When your neighborhood is Boston's South End, keeping your wedding in the 'hood is a fantastic idea.  Planning a unique wedding reception can start simply with the idea of taking your family and friends to your favorite local bistro.  What a relaxed and enjoyable evening for all.  Such a nice way to celebrate and share the places and people you know and love.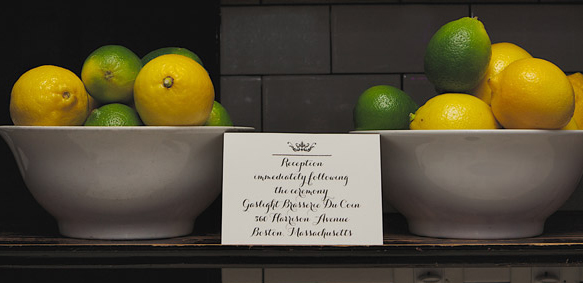 Gaslight Brasserie was the perfect spot for sharing the joys of the day with intimate elegance, attentive personal service, and classic French cuisine.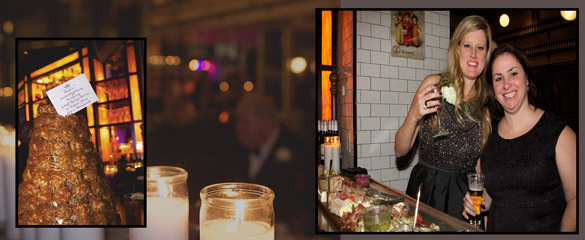 An elegant tower of Croque en Bouche draped in spun sugar threads caught the candlelight. These light cream puffs quickly disappeared.  The house-cured charcuterie platter was a glorious celebration of pork and local ingredients.  Steak frites and escargots made for an authentic and delicious Parisian experience.  Who can resist Lobster Bisque with a perfect little Chorizo Beignet?  Romantic and charming…a pleasure to photograph and share.