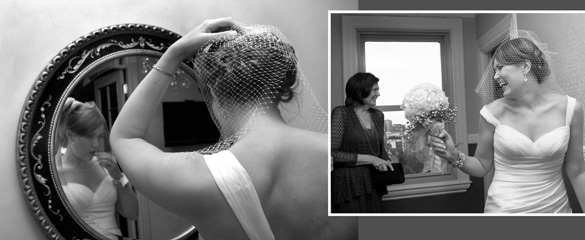 Whether you consider them, vintage, super chic, or old-fashioned, birdcage veils are back. These lovely styles remind us of the glamorous 1940's and 50's.  A time when a more modern approach to the historical trend of veiling the bride really began to take off.  No longer seen as a way to show purity, chastity and modesty, no longer a shield to protect against evil spirits, we are free to interpret in a modern context.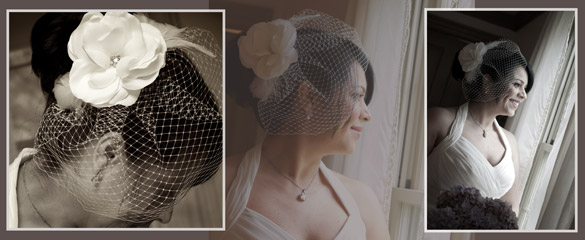 Personally, I like the notion of the bride as sacred object.  That seems appropriate.  Many American weddings still have a ceremonial, even performative portion where the bride is presented to the groom.  She's treasured, mysterious, and don't forget… just a hint of sensuality.  Okay, some brides are looking for more than a hint!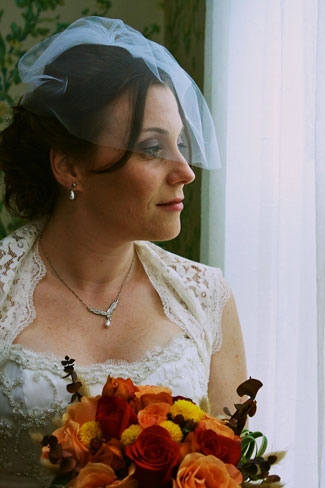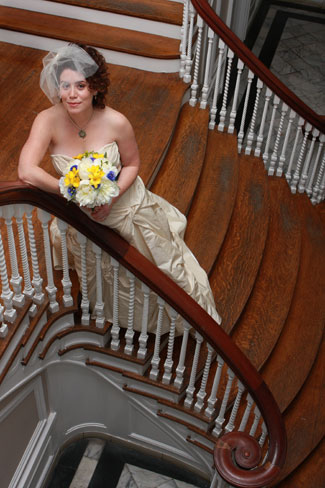 The compact simplicity of a birdcage veil makes it a dream to wear and manage for the wedding. The fabric choices are almost unlimited. Silk tulle, English net, Swiss dot, Point d'Esprit, Chiffon, Organza…choices, choices!
They're all wonderful, as long as the placement works for you. As a photographer, I'm aware of distractions and especially facial obstructions. Having a veil, or even a hairstyle, that covers the eyes will be difficult for the portraits. Pulling more forward or pushing it to the back? A test run will help answer the question.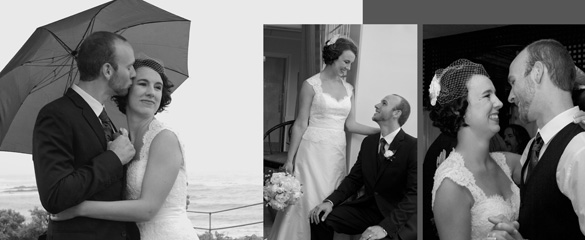 Perhaps, you may prefer to wear the veil for only a portion of the wedding day. This will give the photography a little flexibility between the drama of a vintage look and the natural ease of contemporary photojournalism.