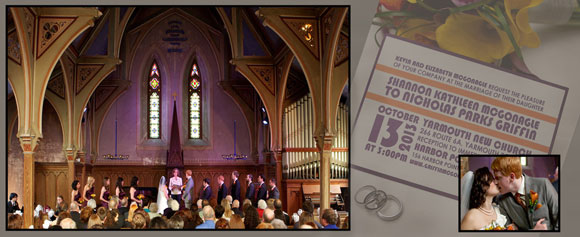 Over the last 20 years, I've photographed over 700 weddings.  I've seen, from an intimate perspective, everything from wonderful weddings on a shoestring budget to "6 figure" affairs that were complete disasters.  I've acquired a lot of insight from the practical knowledge gained from such experiences, even in areas other than photography.   It's been a great sociological study in the American wedding.  So here we are.  My journal is all about weddings from the photographer's viewpoint, my perspective.
It's my pleasure to share tons of photographs, great ideas for wedding details, locations, and plenty of awesome couples with all types of unique expressions of their love.  I've been honored to photograph and be part of their special days.
I welcome you to my web community.  I welcome your participation.  Read the articles.  Respond with your own thoughts, questions, and experiences.  Help others who are in the throws of wedding planning as they help you to make your day picture perfect!
It is my sincere wish that the information presented here would empower you to have the wedding of your dreams.
Best wishes,
Cristina